As well as helping to run Rostrevor Holidays with Liam and Eileen, I'm a part-time lecturer in the local college, SRC. Last year I was based at their Portadown campus on a Friday, so was treated to becoming more knowledgeable of that area. On my drive to Portadown, which goes past the Tayto castle at Tandragree, I cross over the Canal that runs from Newry to Portadown. Just before reaching this, I go past some signs that have been catching my eye. "Kernan Aviation" I always think to myself, I must look this up when I get to the computer, but of course something always distracts me from my well set plans.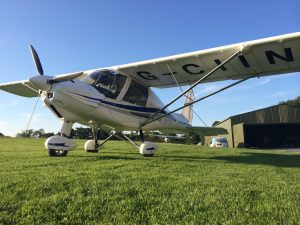 As chance would have it, I was attending a discussion on new technologies for industry at SRC i3, and as attendees were making their introductions we got to the owner of Kernan Aviation. Of course, anyone that has met me knows that I can be slightly excitable (!), so I quickly asked was that his signs I saw every Friday on my way to work.
It turns out that Raphael Kernan who owns and runs Kernan Aviation, knew Eileen from primary school, so it's true what they say about Ireland and everyone knowing each other!
After the talk, I got to speak with Raphael, who is the type of person you would trust to be a pilot. He showed me his website and facebook page – which is just full of wonderful photos of Northern Ireland taken from a bird's eye view.
I thought that this is something I need to share with my future guests. Imagine getting to see the place you visit from a different view point! I'm hoping to get up in to the air some time soon. However for the moment I will share some photos I have borrowed from Kernan Aviation's facebook page.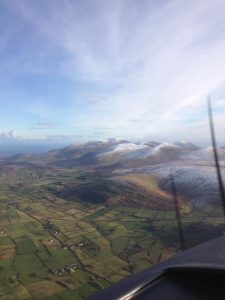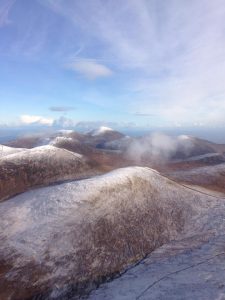 Why not think about planning a flight for yourself? Or if not for yourself, I think these would make a great surprise birthday or Christmas present.
For further details see Kernan Aviation's Website
Have a look through the photos on Kernan Aviation's Facebook Page