Why is Rostrevor the best place to visit in Ireland?
Ok, Ok… I know, this is an easy one to answer for those of us that live here, or for those who have stayed in Rostrevor previously. As I write this blog, my computer screen is picking up the reflection of the mountains behind me. When I pause to look out on the scenery, I gaze down the valley towards the sea (Carlingford Lough), with the Cooley mountains rising up from the shores in the distance.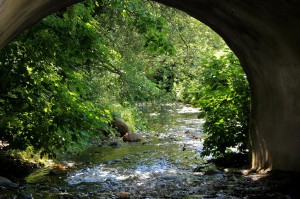 So what is it for me that makes Rostrevor the best place to visit in Ireland?
It's the people! The people of Rostrevor have to be some of the friendliest people about. And it isn't just reserved to Rostrevor. The local towns of Warrenpoint, Hilltown, Kilkeel, and Rathfriland are all great places to visit for a cheery smile.
Some of the comments I hear from guests time and time again. "The locals are so friendly" "Everyone says hello" "Everyone smiles". For those of us that live here, it's what we expect.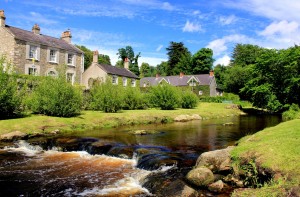 When I get the chance, I like to head into The Old School House in Rostrevor for breakfast. You'll notice when you arrive that several of the tables are reserved for regular customers. If that person doesn't turn up, the staff take the time to check in with these people to see if all is OK. With that type of staff, where humanity is put before profit, you can see why it feels like a lovely warm hug when you sit down in this cafe.
I guess I'm very lucky in what I do. I am reminded on a regular basis by people visiting the area how lovely a place I get to live in. A Swiss family who stayed with us last year mentioned how they often visited Ireland but didn't come North as they were afraid of the people. Then they took a leap of faith and came to Rostrevor. Apparently, we are friendlier than any other place they'd visited in Ireland. (Although on reflection, the Swiss famously don't take sides. So perhaps they said that to all the towns and villages!)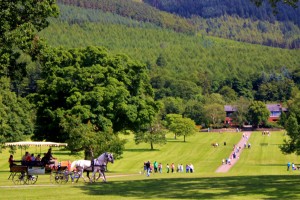 Sharing a lift with the sheepdog.
A couple of years ago, I had told guests that when they arrived in on the bus to Rostrevor, I would collect them from the village. Whilst awaiting their call, I was up at the roadside trimming back the hedges. Next thing, a neighbouring farmer stopped his jeep beside me. "I have a delivery for you" he announced. With that, the back door opened and my guests jumped out. They had been sharing their trip with the sheepdog. Coming from a large European city, they couldn't get over this random act of kindness.
Best place to visit in Ireland for live music.
It is a gift to experience my home area through a visitor's eyes. That might be heading out for a walk in the Mourne Mountrains, or enjoying a live music session in one of the local pubs. Last year, I had guests from Iceland who wanted to enjoy some live music. Unfortunately, it was at the time of year when some of the pubs can be very quiet. Perhaps a disappointing evening was ahead. Far from it! Alfie Corr was in session at the Cloughmor Inn. By the end of the evening, not only had the visitors got to experience their favourite songs played live, but Alfie soon had them up performing. What an experience.
When a place becomes a popular tourist destination, it can be at danger of losing its identity. Fortunately, Rostrevor has a strong community. The locals put a lot of effort into maintaining and developing that unique and caring spirit.
This video from a previous guest, Olivia Snodgrass, shows American students participating in the All Ireland Pantomine Horse Derby in aid of Life and Time