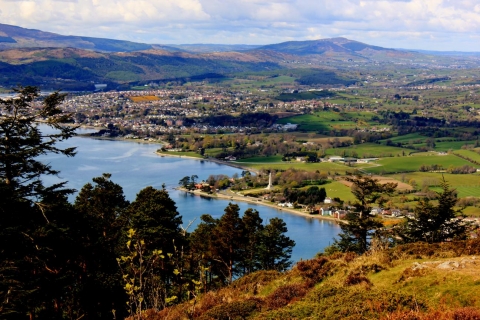 In a letter to his brother, CS Lewis who penned the works of  "The Chronicles of Narnia" wrote  
"That part of Rostrevor which overlooks Carlingford Lough is my idea of Narnia."
 While living in England he spoke of the magic of Northern Ireland:
"I yearn to see County Down in the snow, one almost expects to see a march of dwarfs dashing past. How I long to break into a world where such things were true."
In his essay On Stories  
"I have seen landscapes, notably in the Mourne Mountains and southwards which under a particular light made me feel that at any moment a giant might raise his head over the next ridge."
In order that you don't miss out on our local scenic beauty, we have suggested some of the areas of interest in the local area. Click on the links below to see further information on each place.  Of course we will be happy to offer further suggestions during your visit.