What is self catering Northern Ireland?
Want to sleep in and have your breakfast at noon? Or perhaps the children eat at 5pm and you prefer to eat later, with a glass of wine or two. Maybe it's that you are visiting Northern Ireland for the first time and want to live like a local – getting out to discover the local area and all that Northern Ireland has to offer. Self catering Northern Ireland will be the option that will work best for you. Having your own kitchen, with living space, and not being confined to small hotel room, lets you relax like you should when on a break.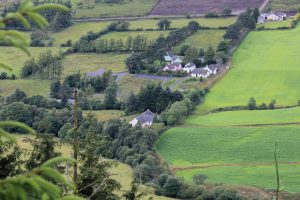 Would self catering Northern Ireland suit my needs?
Many of us when thinking of a holiday automatically look up hotels and B&Bs to suit our needs. However sometimes it pays to look outside the box and see if self catering is something that would suit your needs when staying in Northern Ireland.
If you are sticking to a budget on your holiday, self catering can be the best option for making that an easy task. Perhaps it's that you have a special dietary requirement, and cooking familiar meals will make take the stress out of finding that perfect restaurant.
You might be planning a large family get together or a course for a group of individuals. In this way, you can split the costs of hiring several cottages with communal living spaces where you can all socialise.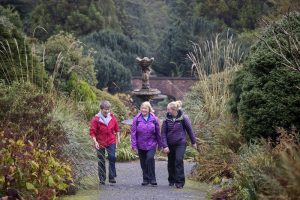 5 top tips for self catering Northern Ireland
Ensure that the property you book has the essentials you are looking for. Do you have a vision of relaxing in front of a log fire in the evening? Or perhaps it is important to you that there is a playground for the children to get outside and use up all their energy!
In Northern Ireland many of the larger supermarkets provide home delivery. If you plan on preparing a lot of your meals during the stay, or have special dietary requirements, this can take the stress out of having to shop on arriving into the country. Instead, plan ahead, and have it delivered for you.
Is the property registered with the Tourist Board? Registration with Tourism Northern Ireland will ensure that your property is fit for purpose, and has been inspected. It also will give you peace of mind when booking.
Location, location, location. Luckily Northern Ireland isn't that large, and you can drive across it in 3 hours. However, you may wish to use this to your advantage, and locate a self catering property that is located to make the most out of your stay.
Prices are all inclusive. Nobody wants to get to the end of their holiday and have to start paying for electricity usage or heat. Check to see if you can make the house has comfortable as you want it, without having to worry about accruing extra expenses.
Packing list for self catering Northern Ireland
Some things that might make your stay all the more magical:
Torches – especially in Autumn and Winter, it can be great fun to go out and enjoy a walk in the dark under star light. You just need to be able to see where to place your feet!
Wellington boots, waterproof gear – there is a reason that we have such beautiful green landscape, and that's due to plenty of rain! However, my Dad always says "there is no such thing as bad weather, only bad clothing". So embrace the experience, wrap up well, and get outside.
Marshmallows to toast on the fire.
Charging cables for all the electronics that we tend to travel with on holiday.