It's a phrase that is thrown about when discussing travel "I want to immerse myself in their culture", but is it something that is easier said that done? A comment by a recent guest got me to thinking about what is the best way to immerse oneself in the Irish Culture.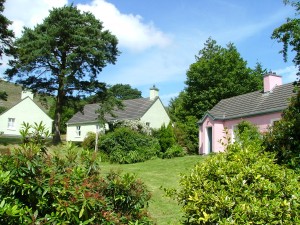 Live like the Locals– That is after all, the aim of culture immersion. In Ireland, rent a cottage or stay in small B&B where you can interact with those who live in the area. It means you stay away from the mainstream of the tourists, and thus helps you to have an individual experience, rather than being served up something you can have globally.
Talk to the Locals – Don't worry, they won't bite! One of the comments we receive time and time again is, "Everyone is so friendly around here". We've had guests return to visit friends they have made in this area from their first trip. Others have been taken to local Gaelic Football or Hurling matches. Or they have simply learnt about a place to visit that they wouldn't have found in any guidebook. So don't be afraid to say hello, you never know what new tradition or cuisine you may discover.
Eat and Drink where the locals do – One of my favourite things to do on holiday is to go to the normal everyday shops – the bakery, the greengrocer etc. and catch a glimpse of how people live their lives. Head down to the harbour in Kilkeel to pick up some fresh fish, and perhaps a new way to prepare it, and you will see the fishing trawlers heading out to sea. Bakeries in Northern Ireland are superb, which each having their own strength, so try out Treacle Farls, Lodger's Loaf or any one of the numerous traybakes.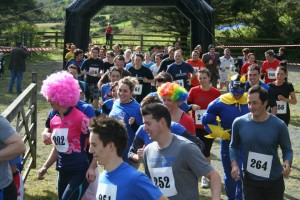 Play with the Locals– The Internet and Social Media has made this a lot more accessible. If you are a musician, check out live music in the local area, pubs in Rostrevor and its surroundings have Traditional Music Sessions on a weekly basis. For those into sport, see what clubs and groups are in the area – often a quick email will open up the door to discovering where the locals go.