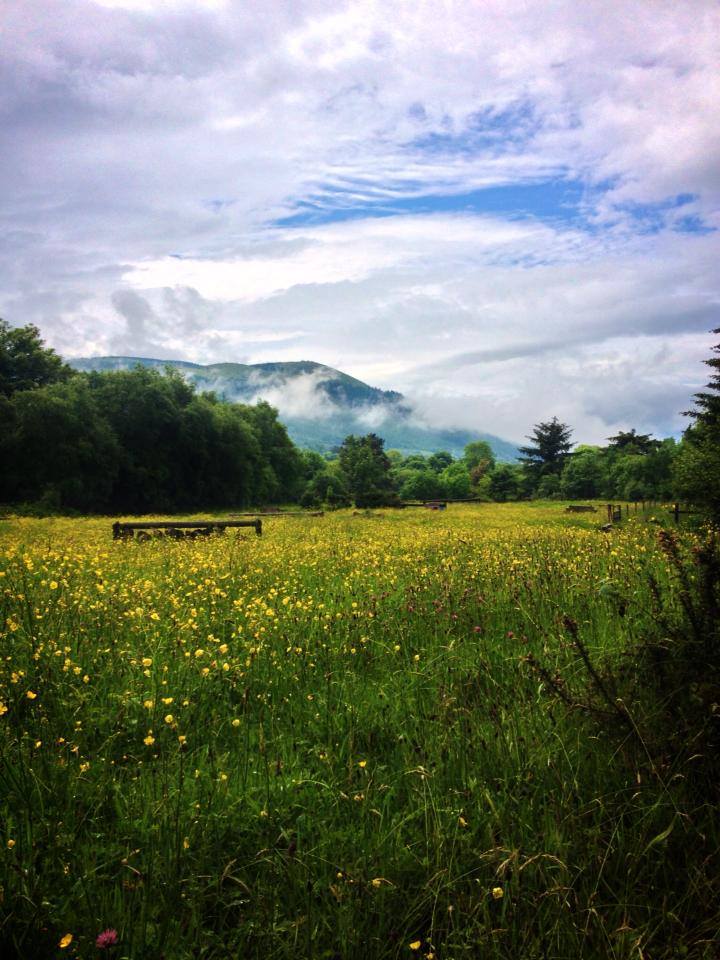 When Liam and Eileen first acquired the farm that is now known as Rostrevor Holidays, it was from a local family called Taylors'. I grew up knowing here as Taylors', whilst my small nieces now refer to here as "the cottages". "Are we going to the cottages to do some work? " That's what they ask, but really they mean, "Can we go play on the long slide, and explore along the river?!"
Not so long ago, whilst planting some bulbs for the next season, a car pulled into the car park at Rostrevor Holidays. Two men and one woman got out, and casually announced they were going to "take a look around the old farm". My latest visitors were members of the Dunlop family, here to revive some memories. As we walked around, a lot had obviously changed, but a lot remained the same. They spoke of a go-cart they used to head down the steep hill in, only to be stopped by the river, and asked if a neighbour still existed, with whom they remembered herding goats down off the mountain to bring to the local mart.
However, the one that struck with me was their memories of the apple orchard. For those of you that know Rostrevor Holidays, one was in front of the pink cottages (Leckan Beg and Leckan Mor), and another was to the front of Slieve Martin, slightly on down the valley. This made me think about the joy of picking an apple off the tree, and biting in to the crisp, juicy fruit. So with the past as inspiration, I am planning a small orchard at Rostrevor Holidays. Just a few trees to start off with, some old apple trees of course, perhaps a pear, and some plums. I'll keep you updated, and will look to the future when I'm able to pick some apples off the tree.