Live like a local
Good Craic Gifts and Souvenirs
Church Street, Rostrevor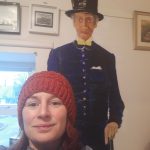 After checking in to your cottage at Rostrevor Holidays, its time to find out what is going on in the village. The best person to inform you is our resident Aussie, Belinda. After visiting Rostrevor several years ago, Belinda just couldn't face to leave us. Instead, she decided to stay and open up Good Craic gift and souvenirs shop. A wealth of knowledge on places to visit, as well as local music and events. The craft shop is a real treasure trove, with gallery upstairs. The best thing is, you never feel under any pressure to purchase, but always leave with a smile.
The Fiddler's Green Music Festival is on in the third week of July. If you are unable to join us for those dates, you can still sample some of Ireland's finest folk and traditional artists throughout the year. From 7.30pm on Fridays, Crawfords Bar at Rostrevor hosts the multi-talented Mollys, followed at 10.30pm by the legendary Dermot McQuaid.
Rostrevor Park Run
Kilbroney Park. Every Saturday at 9.30am
This 5km running event takes place in the picturesque Kilbroney Park. An undulating course starts on tarmac and moves to trail paths via the Fairy Glen, caravan park and the Narnia Trail. Free to enter, just make sure to have signed up in advance to receive your barcode. Further details on website Rostrevor Park Run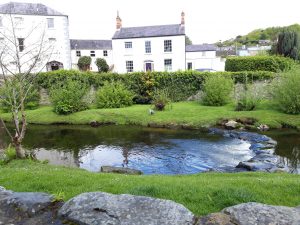 Breakfast, Lunch, and Dinner at The Old School House
It's hard to suggest which one you should go for here. Breakfast with a good coffee, lunch with friends, or treat yourself to an evening meal. All are top quality, with the friendly service. My suggestion is, you try all three.
The Old Killowen Inn – Traditional Irish Pub
Stepping into The Old Killowen Inn is like taking a step back in history. It has been used for several movie scenes in the past couple of years, but they don't let that go to their heads! Most Saturday nights has live Irish music.
Walk to Cloughmor and on up to Slieve Martin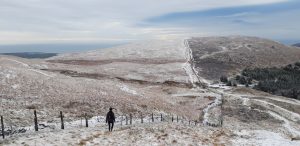 Every January, there is a challenge called "Cairnuary". The idea is to walk to the summit of Slieve Martin mountain every day for the month of January. Henry McLaughlin, a local doctor, realised the health benefits, both mentally and physically, for participants. You don't have to walk every day in January, but you can get a taste for the experience. A shorter route is to drive to the upper carpark in Kilbroney Park, and walk to Cloughmor.
If you're from Northern Ireland, you will know of Mauds ice-cream. Pooh-bear flavour, anyone? Rostrevor has its very own Mauds ice-cream cafe, located just around the corner from the square. If you're about on a Monday evening, they also have a live music session!